TICKETS FOR UPCOMING EVENTS
Welcome to 603 DIESELS!
At this time our online store has limited items in stock because we are between shows.

If you are looking for 603 Diesels merchandise, you can purchase it in person at:
Salem NH Mall @ Locally Handmade
Nashua NH Mall @ Locally Handmade
Merrimack NH Outlets @ Locally Handmade
Manchester NH Mall @ Manchester Craft Market

Current TAT on orders is 7-14 business days however events may cause additional delays.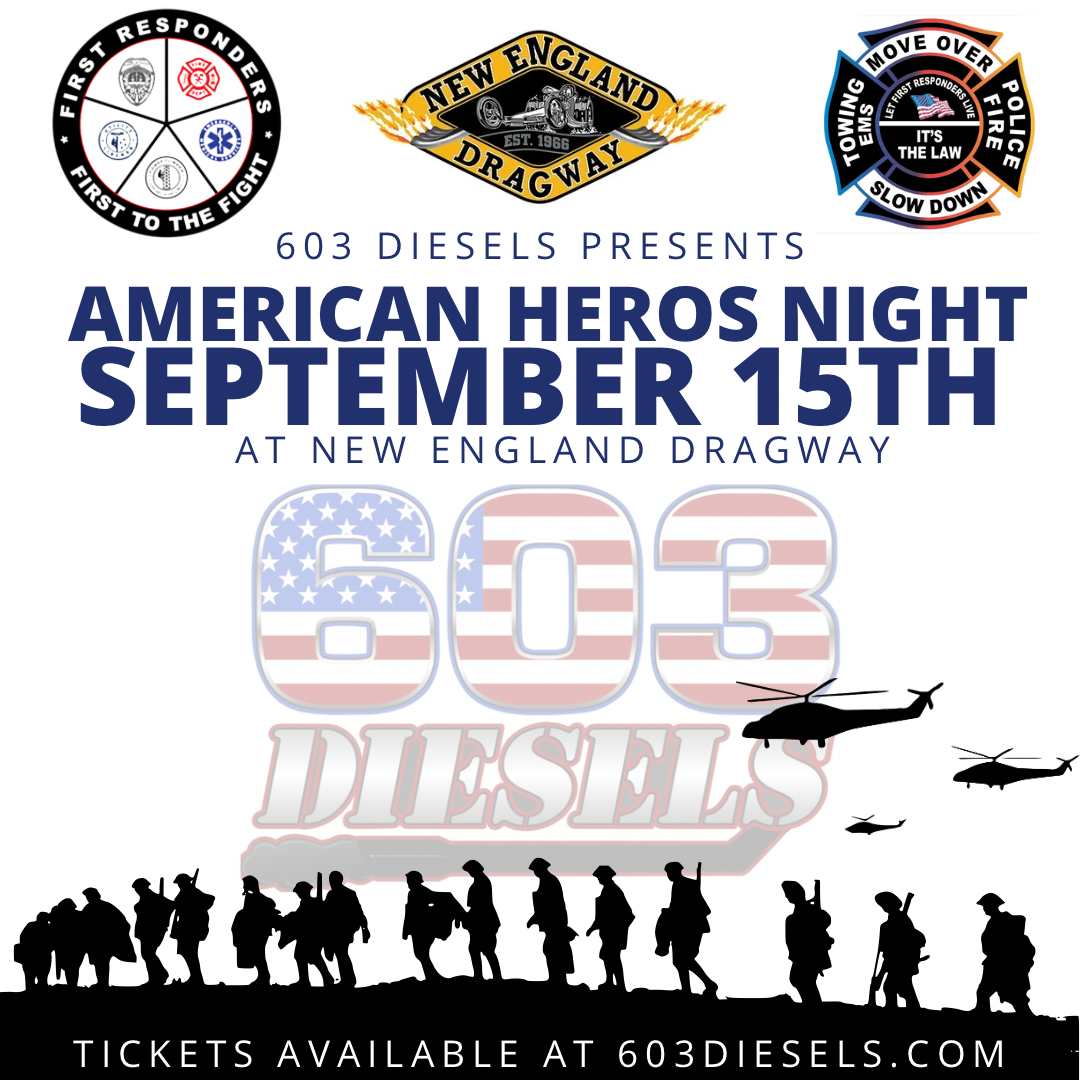 September 15th
Location: New England Dragway
Time: 4pm - 11pm
For more details please visit our events tab for all the information you need for our next event!
Get Tickets Here!